"

There is something All-American about his music."
— David Nigel Lloyd, Siskiyou Daily News
"

"Dr. Sizemore, with a PHD in Musical Hipness""
— Ethan Dettenmaier, Combat Radio
Latest News
August 21, 2021
"I'm gearing up to release my first studio release in literally years yall! I was blessed with the opportunity to record at Wild Feather Recording in none other than Nashville, Tennessee! Zach Kasik, who's worked with Old Crow Medicine Show, Jamey Johnson, Too Slim & The Tail Draggers..just to name a few...Produced, Engineered, Mixed & Mastered a six song EP due out late Summer/early Fall 2021!"
-Adam
Stay tuned for exclusive content!
June 26, 2021 Etna, CA
"The Far North Summer Music Fest 2021 was a success! So much fun to be a part of such a great musical community! I Hope to see you folks again next year!"
-Adam
(Flashback)
- I was featured in the Siskiyou Daily News September 21, 2017! Check it out!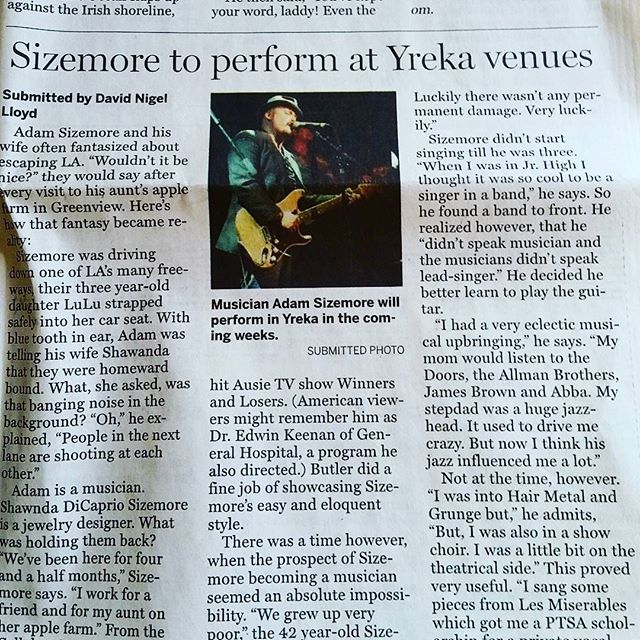 Featured Music
Future Greatest Hits
Adam Sizemore & The Modern Day Players
0:00/4:21

0:00/4:33

0:00/5:10